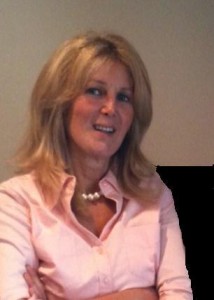 Graf Stress Management's signature technique, the Stress Evaluation, is a question and answer procedure structured to identify specific stresses causing problems for the individual.   It moves from the general (what type of stress?) to the specific (when did it happen, whom does it involve, etc.?) until the precise stress is pinpointed.  Currently, eight types of stress are addressed within this framework:
Physical Stress includes physical traumas such as cuts, burns, sprains, broken bones, surgery, etc.  The intelligence is capable of healing these quite well provided there are no additional stresses preventing healing.
Mental Stress is any activity that is excessively taxing mentally, such as studying for the bar exam.  Normal school- and work-related thinking are generally not problems because we expect them and are prepared in advance.
Emotional Stress involves concern about loved ones who are experiencing problems and whom we feel unable to help.  Interestingly, babies and young children suffer most frequently from emotional stress, usually when parents are not dealing well with their own stress.  Often, a sick baby or child can be helped by assisting parents with their stress.
Psychological Stress is tied to how we feel about ourselves — our self-esteem. It can relate to things we don't like about ourselves or problems in our relationships with other people.  Psychological stress causes more problems that all other stresses combined.
Environmental Stress concerns our surroundings – where we live, work and so forth.  This stress is triggered by abrupt, unfavorable changes in our environment, such as natural disasters.
Fear Stress comes from harboring fear.  Fear is a destructive emotion that curtails productive living and should be avoided at all costs.  Examples include fear of failure, fear of rejection, fear of disease, fear of the dark and other phobias, as well as a generalized sense of helplessness.
Guilt Stress stems from living beneath our value standards.  Each of us has standards, innate as well as learned, for every aspect of our lives.  Some are less important (the way we load the dishwasher or style our hair) while others are vitally important (integrity, morality, parenting).  When we live up to our standards, we feel at peace with ourselves but when we fall short of them, we feel guilt stress and may even punish ourselves physically.
Reality Stress occurs when people fail to distinguish between reality and fantasy in their own lives.  For example, a woman may identify with Cinderella, waiting for Prince Charming to rescue her from slaving for people who mistreat or don't appreciate her.
After establishing the types of stress troubling a client, the Stress Evaluation progresses to greater detail.  Is the stress in the present or the past?  If the past, specifically when?  Does it involve a particular person?  Is it related to work, family, religion, etc.?  Questioning proceeds until the the stress is identified and resolved as indicated by the client's intelligence.  The final question I usually ask in a session is, "Is there anything else we can do for you today?"  When the answer is "no," we're done.
Does this mean that the client has no remaining stress whatsoever?  Perhaps, but not necessarily.  Clients usually come in looking for help with a particular problem.  The first thing I ask people is, "What brings you in today?" so as to focus our work on that issue.  As we proceed, other interrelated stresses may surface, but on the whole it's not a scatter-shot, "deal-with-every-stress-that's-ever-happened-in-your-life" approach.  Therefore, it's possible that stresses with no bearing on the matter of interest will not emerge.  In that sense, a client could still have "some stress," but it's either not related to the issue at hand or it may be a stress that the client is unable or unwilling to face.  Our individual agency is paramount such that this latter category, stresses we are unable/ unwilling to face, will not surface in the Stress Evaluation until we so choose.