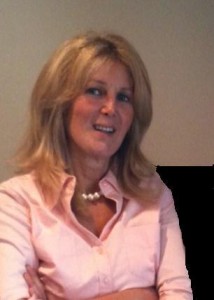 I first heard about Graf Stress Management from a man whose late-stage terminal illness reversed after using it.  He'd exhausted the conventional treatments (chemotherapy, surgery) in addition to several alternative therapies (Gerson Diet, Dardik Wave Energy, acupuncture, TM).  Finally, his doctor told him there was nothing left to do but manage pain as the disease progressed, at which point he decided to pay a final visit to his family throughout the western United States.
While visiting relatives in St. George, UT, he was referred to Dr. Jan Graf, a local chiropractor who'd developed a technique that had helped many people manage stress and recover from serious physical and mental health problems.  While not expecting much, he nonetheless scheduled an appointment hoping to improve his peace of mind.  To his surprise, Graf's technique pinpointed and resolved a number of stresses at the root of his health problems and the effects were swift.  This man, a highly educated professional, called it "the most amazing experience of [his] life."
It was roughly two hours of a question and answer format designed to identify his particular stresses.  Graf asked a battery of questions followed by a muscle test to check the accuracy of the man's answers according to the intelligence, an innate faculty that knows everything about us.  As specific stresses were identified, a forgiveness technique was used to resolve them.  That was all.  The only tool was the energy of his own body — no devices, drugs, supplements, or equipment of any sort were used.
Although some stresses uncovered were recent, the most debilitating one had occurred two decades earlier.  Through the intervening years, negative energy related to the event had steadily undermined the man.  He felt immediate physical and emotional relief when the stress he'd harbored so long was eliminated.   Afterward, he felt like a new person — peaceful, invigorated, optimistic  — and subsequently experienced rapid improvement in his health.  He'd taken care of his stress, thereby allowing his intelligence to take care of the healing.
I was fascinated.  This approach corresponded to my own views about health and the mind.  At the time, my husband and I were hoping to start a family and grappling with infertility, so I promptly made an appointment and traveled to St. George, where I had a life-changing experience of my own.